Je pense que je vais commencer un blog.
2/17/19
Well ive been photographing concerts a lot more the past year. Going pretty ok. Honestly need a better camera. The camera I have is good. I just need a full frame/ better lens. Ive been photographing manually the last couple years with the lens. That shit is hard for concerts. my god. Any way don't want to complain to much. I have the opportunity and I will gladly accept it from the bottom of my heart.
Ive been working with this band the past year and I gotta say. Ive never met people like them. So much talent so much care for their art. I feel like their music is like a baby that they are raising and that baby is very young. So promising to what I think they have for the world.

Photographié cette émission dans un film. 2/18/19
Jezz was a little tough could have definitely gotten better images if I wasnt working. Literally had 15 mins to get good shots of 2 seperate shows. All in all semi ok. I need high speeed film. Also will most likely use the 50mm at my job which has an aperture I think around 1.8. We will see wednesday..
Des images comme celle-ci sont le sujet de ce blog.
Yo chad your'e great don't ever stop being amazing amour Ryan !
Je suis ici à cause de toi.
2/18/19
This town has a piece of my heart. I hold it dear to me forever. Theres another reason added that makes me love this town. Its pretty great.
Une raison pour poster cette image.
2/18/19
This was an awful show to photograph. Not the bands fault.
Aside from that I am embarking on a trip to paris. My heart is jumping out of my stomach. But I eventually catch it. Im pretty damn exited.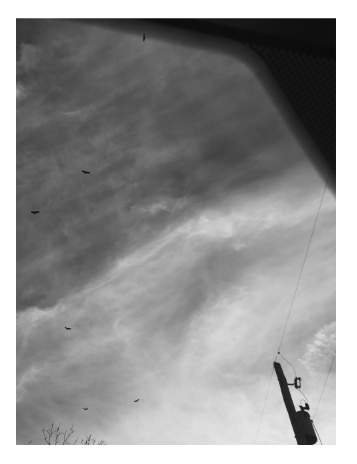 Ive been thinking about photographing the hawks in my town. Over the last year or 2. Their out almost every day. Maybe more after Harvey. Idk what it is but id love to find out. I just need the time. Also need the drive. I do a lot but its something i've been thinking about quite hefty.
First off I tagged Barnes Courtney in the instagram. They played this past weekend. I wish I went. My Bad. Courtney Barnett. wowers. One of the best shows Ive seen. I went to my studio and practiced my guitar after. I need to practice more good god she wrecked. Along with that I got to share the concert with someone special. Soo that was a cherry on top. A long weekend with her ended here. Not to shabby.
Good god I got to meet on of my favorite current artists. &&&& he said he would be down to work on a project. Like What whaat. I just need to make a trip out to Cali and Voila. Hopefully he's not busy and we can create some work.
My super good friend well friends worked with me on a cute project. There was someone who styled and I photo and one model. twas Super Mignon. I cant wait to do it again. Im taking forever to release the images. I just want to be ready to or for the time to be ready. Like as if theres a conveyor belt spiting out products. Then theres one product that is the golden ticket. I guess I see my images as the golden ticket.

j'ai rencontré mon Beyonce
Wowaweewa. I met Fred. Don't have much to say. Met him with someone i really care about. She pretty cool. But. Fred is also cool. <3
Wow what a trip. I think I may be coming down with something. I think I need to start traveling with a face mask. Aside from that. Pari. My god. I might move there ? But Je ne sais pa. pourrait être un déménagement dans les prochaines années. O la la. I went to a dope resident advisor event. Like damn I didnt event know it was going on until day of. I went solo but I like to kill multiple birds with one stone. I met lovely people. Im going to continue to learn french. I cant wait to go back. I want to take the person im currently in love with back with me.

Nouveaux happenings en ce moment. Je suppose que je suis prêt.
Im finally back from my trip physically and mentally I think. Currently moving out of my studio. Pretty bummed about that. The long drives will commence again from town to town. Its all good though. Ill be saving money till the next studio ill possibly have. I'm currently purchasing new camera gear. Pretty exiting I can do way more pro work. As in I can apply for and receive more jobs that pay well. Lets do it ! Also currently reseting my mind for what I want to create artistically next.
I was here. wish it could have been more.
Yooo Blueprint festival was so magnificent. It was on a day that I also photographed a concert. I guess I do to much sometimes. I feel I have to until I don't need to be. I have some current new forthcomings in my life currently. Which im super happy about. Some Im currently working on and I certainly hope everything follows through. It just seems my ambition and my thought has gotten me where I want to go in life. Ill keep moving no matter what. Times I get hazy with my thoughts and work. I really can't stand it